Door And Window Alarm Sensors In Atlanta
As you might already understand, the most likely areas for home invasions are your main entrance and ground-level windows. With that being said, it isn't a surprise that door and window alarm sensors continue to be essential tools for home security systems in Atlanta. Although the technology has been around for decades, you will probably be amazed at what ADT sensors are able to do.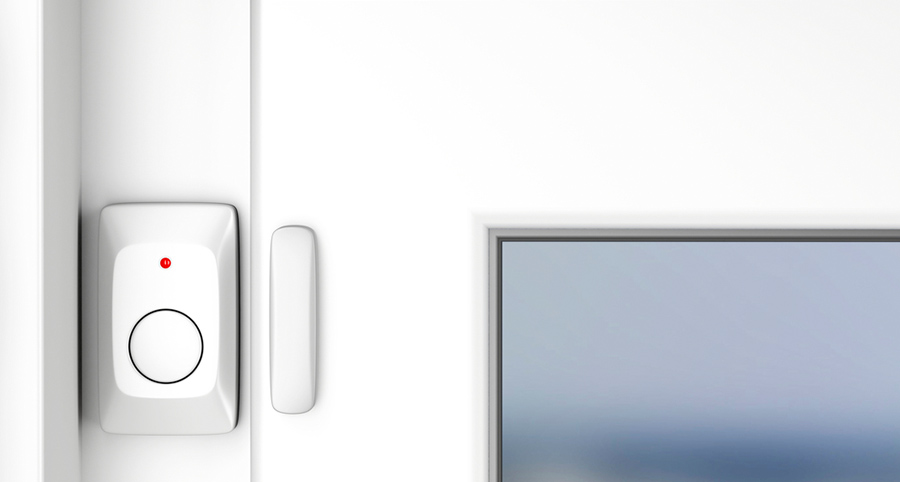 How Can Window and Door Sensors Protect You?
Irregardless of the type of ADT package you choose, door and window alarm sensors will be included. Installation is also included so you there's no need for you to take up your own time, and you can avoid having to stress about your sensors being attached accurately.
Every window and door alarm sensor has two magnetic contacts. One side is fastened to the frame, and the other is connected right to the window or door. You shut your access point and the two contacts come together perfectly. When the system is activated and an entrance is opened, the contacts move apart and the alarm is triggered. But you should know, these newer devices have the ability to do much more than merely trigger your alarm.
Features Of ADT Window And Door Alarm Sensors In Atlanta
At the forefront of your property's protection, window and door alarm sensors provide numerous advantages, such as the following:
Initiate the alarm: These components trigger your high-decibel siren whenever a window or door is opened when the system is armed.
Automatic notifications: Want to know what's happening at your house when you're at work or on vacation? You have the ability to get immediate notifications straight to your cell phone whenever a sensor is engaged.
Round-the-clock monitoring: Not only will you be alerted, your dedicated monitoring specialists will receive an update too. Your property will be defended, no matter whether you're on site or not.
Home automation integration: Customize your security components to operate together. You may have your entry lights engage or have a camera to begin recording when a window or door sensor is triggered. Not only can you have your alarm go off, you'll be able to catch sight of who activated the sensor to begin with.
Streamlined appearance: It will be hard to tell the sensors are even present. They have a low-profile, streamlined design that harmonizes with any decor. You even have the ability to get fully recessed units that are not visible.
Choice of connectivity: Choose from wired or wireless components contingent on your type of installation. No matter your choice, your home will be better protected.
More functional than previous iterations, window and door sensors in Atlanta are able to be skillfully incorporated into your whole home security system.
Request Your Own Home Security Package In Atlanta
How would you like to have modern window and door alarm sensors in Atlanta that boost your safety and connect straight to your home's automation? That is precisely what you will discover when consulting with your area ADT dealers at Secure24 Alarm Systems. If you would like to see what we can do for you, call (404) 551-3078 or complete the simple form below.