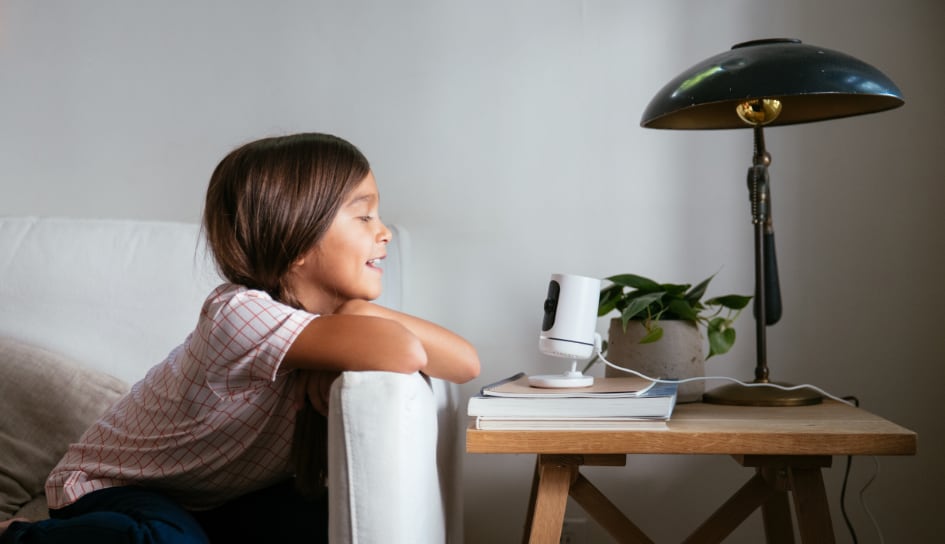 What features do you need in a baby monitor in Atlanta?
In years past, a baby monitor was really straightforward. You install a component with a microphone in close contact to the crib, which transmits an audio feed to a receiver that looks like a walkie talkie. However, baby monitors now provide additional benefits. For instance, some monitors now include high-definition video feeds and two-direction communications. You may even link many monitors to Wi-Fi so you can move around wherever you want. The top baby monitors in Atlanta are so elaborate that they resemble indoor security cameras in both features and cost.
Can you replace your baby monitor with a home security camera?
Since baby monitors and surveillance systems share comparable functionality, you have many people in Atlanta linking their nursery to their comprehensive home security package. It's a smart approach -- particularly if you have to Vivint smart home technology -- as your baby monitor will give you access to:
● Clear video with night vision: Your surveillance system should include 1080p high-definition imaging, and infrared LED technology for reliable low-light performance.
● 2-way communications: You won't always have to go to the nursery to soothe your child back to a gentle slumber. Your reassuring words could be the only requirement to keep them asleep.
● Motion sensors: Even though you can have your surveillance system function around the clock to carefully watch your newborn, your own alertness may begin to waver. However, when your camera detects anything unusual, it can be programmed to send a notification to your smartphone. This is helpful when your adventurous newborn silently tries to climb over the crib or if your curious cat wanders into the nursery.
● Recording capabilities: The majority of baby monitors aren't able to save the video. Now you have the ability to transmit a short segment to grandparents to let them see what a peaceful, precious baby you have.
● Watch on your mobile device: In lieu of lugging an external monitor wherever you go, you can watch from your smart home mobile app. You could even check in on your young one and babysitter if you're able to get a night out.
Should I utilize a security camera as a baby monitor in Atlanta?
Should I utilize a security camera as a baby monitor in Atlanta?
In loving preparation of the nursery, you carefully followed steps to build the crib, painted the space a delicate, lighter hue, and installed the ultimate diaper changing station. Now it's time to figure out the way you intend to watch over your precious one. You could go with the conventional monitoring choice that allows you to hear through an integrated speaker, or you could improve your technology and use high-def video feeds, 2-way communication, and initialization through motion sensing.
This advanced option is equivalent to the cameras found in a complete home protection plan, but should you use a security camera as a baby monitor in Atlanta?
A security camera baby monitor may be part of a larger smart home
The great part about implementing a security camera as a baby monitor in Atlanta is that it will work in unison with your other home automation and security products. As an illustration, if you observe that your newborn is particularly restless, you are able to make adjustments to your smart thermostat from mobile security application to get a more pleasant temperature. Additionally, when they rouse for their midnight feeding, you might gently raise the space's smart lights to show you will be there soon. And if you have at least two babies in unconnected areas, you have the ability to furnish each one an indoor security camera and monitor the images in a unified cell phone application.
An indoor security camera in Atlanta is a key component of your overall home security system
Regardless of whether you want a home security camera to use as a baby monitor or you just need to upgrade your general security, get started by contacting Secure24 Alarm Systems. A Vivint professional will guide you through the available choices and assist in getting the ideal security system for your unique needs. Place a call to (404) 551-3078 or complete the form below.