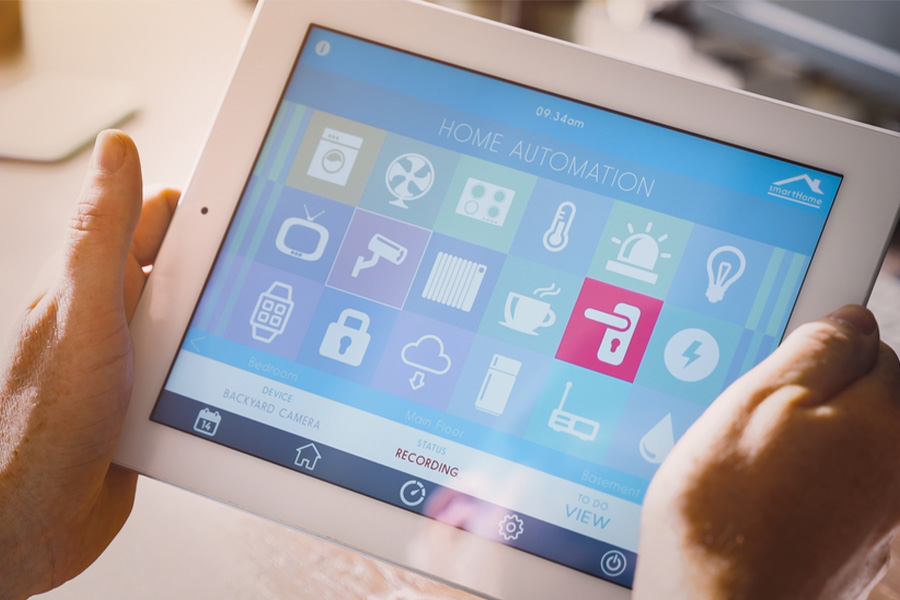 Home Automation 101 In Atlanta
Would you like to have another level of control and convenience in your busy lifestyle? Are you familiar with automated homes and have an interest in learning how to modify your own property? This helpful resource -- Home Automation 101 in Atlanta -- is designed to show how you might take advantage of innovative, connected equipment to make your daily routine simpler to manage and more energy-conscious.
You will bring smart home automation to a home security system with certainty, and allow your home's lights, locking systems, thermostat, and even more equipment serve your unique requirements.
What Is Home Automation In Atlanta?
If you already own or have plans to buy a home, you've probably asked the ensuing inquiry: What is home automation in Atlanta? Essentially, automation oversees and runs various elements at your home, so you don't have to. You are able to program items like lighting, locks, and thermostats to respond without you being in your house. For example, you don't have to flip a switch to illuminate a room or turn the dial to change the temperature.
Automation brings versatility and convenience to your residence
Automation will take many forms. For instance, you might fix your components to act according to a schedule that you've instituted with your home's smart hub or cell phone security app. Or arrange your devices to function together to make the ultimate ambience for enjoying a movie or for nighttime. Or you could have different devices react to one another so that your residence is safe and secure for every circumstance. You may even command your automated devices with vocal directives if you connect to an Alexa or Google speaker.
However, you have to have a properly equipped automation package to get advanced features like scheduling and remote management. Numerous homeowners are most successful joining home automation devices to a security system. Many security systems can already control sensors, alarms, and cameras via a centralized control panel or cell phone security app. Incorporating your smart locks and various other automated systems lets you administer everything from one place. Plus, making use of your security system for your home automation has the added benefit of you only needing to understand one interface for all of your connected systems.
Consider These Smart Home Ideas In Atlanta
There is a range of helpful smart home ideas for your Atlanta home. Select from these choices to find another level of convenience and control you may not have thought attainable:


Smart thermostats: There's no longer a need to manipulate your home's thermostat manually. Alternatively, program your smart thermostat to activate according to your specific needs. For instance, automatically reduce the temperature when you're at work. Then you can have your thermostat rise to a more suitable temperature a little before you get home. You also have the ability to utilize your cell phone app to inspect the temperature no matter where you are and alter it however you wish.
The Many Benefits Of Automation In Atlanta
It stands to reason that residents of Atlanta could use a little extra convenience, peace of mind, and money savings in their lifestyles. Thankfully, automation provides more than just an entertaining way to turn on your home's lighting from your smartphone. Here's how automation adds real perks to your daily life.


Safety: Home automation has clear and valuable security benefits. Make your property seem lived in when you're gone with preset lights and see strangers with an automated doorbell camera. Receive alerts and have your property brighten when an alarm or camera is tripped. Smart door locks, cameras, and devices like fire and flood detectors all provide an enhanced level of safety for your property.



Convenience: By setting schedules, you'll never need to worry about switching off your lights or securing your entryways, as your system will handle it for you. Monitor your various implements when you're gone, and manage practically all facets of your installation from a distance. Design scenes like nighttime that balance your components in just the right way to achieve the right light levels and comfort settings. You might even tell Alexa how you want your surroundings and see your home respond in an instant.



Energy efficiency: A leading reason to implement home automation is that it may lower your monthly bills. To be honest, there probably are people in your house who don't remember to do things like turn off lights. When you put your lights on a schedule, you won't be burning electricity all hours of the day. Lower utility expenses by modifying your home's comfort settings for occasions when you're away. Did you neglect to decrease the air when you left for a family excursion? No problem, as you now have the ability to change it regardless of your location.
Want More Than Home Automation 101 In Atlanta?
If you are asking yourself, "how did I ever exist without home automation previously," you're ready to schedule a consultation with your security professionals. We are here to answer all your questions -- from smart locks to security cameras -- and tailor the perfect plan for you. Simply call (404) 551-3078 or complete the following form.