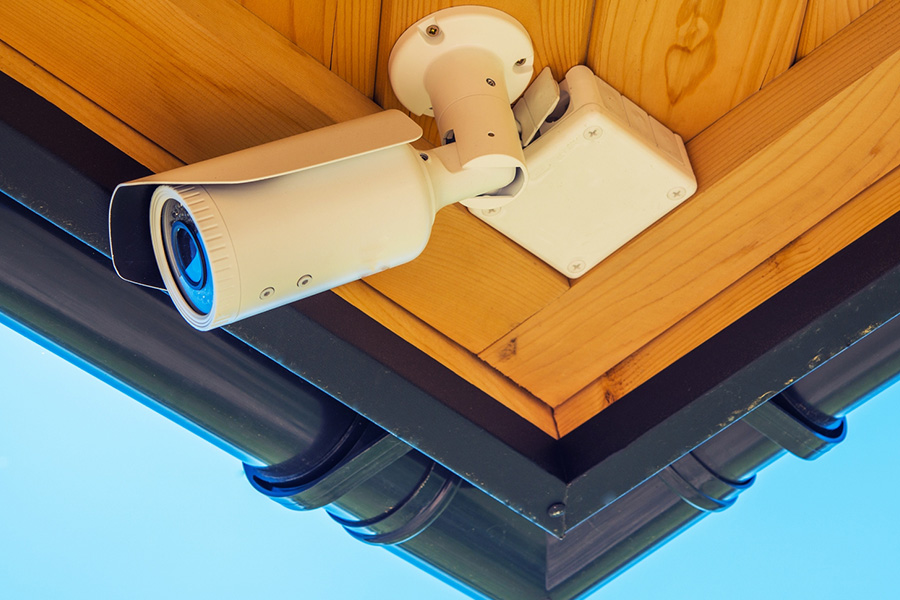 How to Get the Most From Your Home Security Cameras In Atlanta
Security cameras can simply be used as a hindrance—a display that informs criminals or intruders that "we know you're there." Or you can optimize your video surveillance to bolster your home's safety measures.
Thankfully, the latest security cameras are armed with a number of features all built to provide total protection for your home. Whether it's 2-way talk and recording options or infrared night vision and lightning-quick motion detectors, these additions empower you to get the most from security cameras in Atlanta.
How To Set Up Your Atlanta Video Surveillance For Premiere Protection
The first step to upgrading your home security cameras is installing the components in the proper areas around your house. Indoor security cameras need to be placed in common rooms such as the living room or den. It's also a good notion to set a camera pointed at main entryways, stairs, or other centralized areas criminals would have to move around to reach the rest of your house. Exterior security cameras ideally provide a clear scene of your patio, driveway, and patio, shed, and other outdoor detached buildings, like sheds. And you can easily access a view of your front porch through a discreet doorbell camera.
There are places around your home that are less imperative to watch like bedrooms, bathrooms, and basements. Seclusion for you and your visitors needs to be a major concern prior to installing a camera in a bedroom.. Feel free to add window or motion sensors if you want a measure of security in bedrooms.
Innovations That Optimize ​​Video Surveillance
Device layout is only the beginning in getting the utmost out of home security cameras in Atlanta. The features listed below help to optimize security and enhance overall home security.
Motion detection: Get automatic alerts on your smart device the instant unusual motion is detected. You can also configure cameras to begin capturing footage when movements are discovered which serves to increase camera recording time.
Cloud storage for smart clips: Set your ​​video surveillance to record and back up clips to the cloud for easy playback anytime.
Two-way talk: Most of modern security cameras include a built-in mic and speaker so you can actually chat with people through the unit. With ADT Control, you can make it seem you're inside or greet your kids as they arrive home from school.
Field of view: Field of view determines how much a security camera can see, and provides a more exhaustive look at what where you want to protect. Opt for cameras that provide at least 120° coverage or that can pan automatically for complete visibility.
Night vision: Double check that your video surveillance have either LED or infrared sensors that can capture footage of overnight movement.
Activity zones: To make security notifications more targeted, set up activity zones. For example, you can tell your outdoor camera to inform you of activity occurring on your yard or your driveway and overlook traffic passing or the sidewalk.
App: security app, like ADT Control®, allow you to live-stream camera footage, direct cameras, toggle on and off the system, and capture events. Most importantly, the app will send up-to-date alerts when the detect something unusual taking place around your property.
Get Your Video Surveillance Today
Achieving the most out of your home security cameras in Atlanta is simpler. From rapid motion detection to 2-way talk, your home security rises from simply a deterrent to an impenetrable defense. Call (404) 551-3078 or complete the form below to start customizing your security system today.