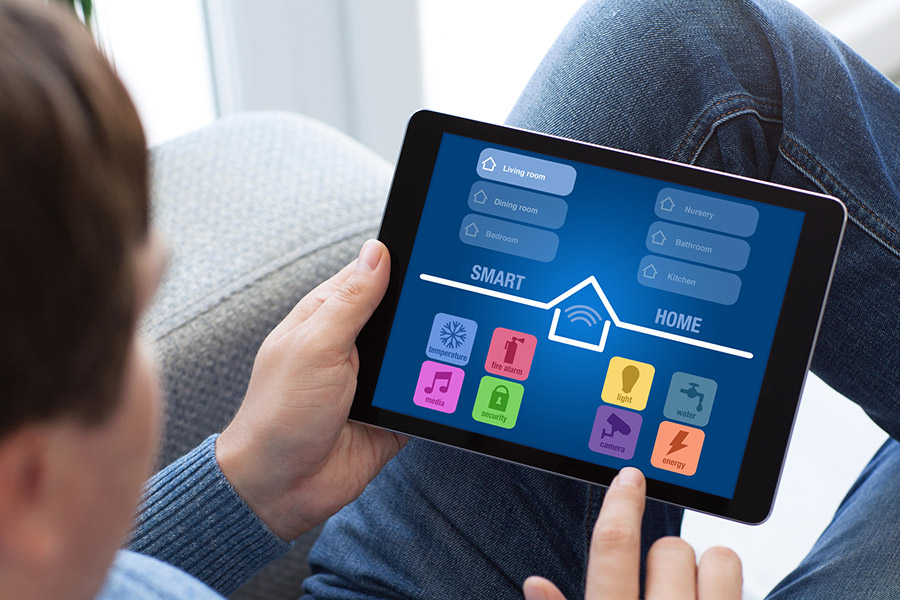 How To Set Up Home Automation And Home Security System Integration In Atlanta
Your home security system performs best if it's integrated with smart home automation in Atlanta. By joining the two, you employ a safe home that is more convenient, dependable, and simplifies life for you and your whole family. Arm your components to a set schedule or control them from your phone. Check out more on the advantages of pairing them together and the ways a smart system like ADT does it best.
Link Your Home Security System And Lights To Prevent Break-Ins
With Atlanta smart home automation and home security integration, you are able to set your lights to power on the moment when your alarms or cameras detects something. Few Things frighten a potential burglar like a spotlight beaming directly onto them.. And if you're out and about, program your lighting to power on at a specific time so you can look like you're at in the house. Or power your devices on and off through your security app.
Link Your ​​Security Cameras With Automation In Atlanta For Live Anytime Footage
Security cameras are part of a complete security system for any home. With smart home automation and home security system integration in Atlanta, your home security cameras are able to be set to begin recording the area when it senses unusual movement, allowing you a glimpse of what's taking place outside. You might also tell the alarm system to provide you an alert on your smartphone, so you can watch a live video stream of what is going on, so you can decide if you need to notify the authorities. Also, use your mobile app to talk with visitors via the 2-way talk feature.
Integrate Smart Fire Alarms To Alert You to Potential Emergencies
Home security is not just about break-ins. Other concerns, including fires, flooding, and CO should also be integrated into your home security system in Atlanta. You can set up smart fire alarms to inform you on your smartphone if smoke or excess heat is sensed in your residence, whether you are in your home or away. Traverse your home safely by setting your security system to power on the lights when the alarm triggers..
Smart Fire Alarms can easily be integrated into your home security cameras to empower you to view live video streams of what is happening and flip the alarm off from your phone if they have unintentionally been triggered.
We Can Help You With Your Home Automation and Security System Integration In Atlanta
Need help integrating your automation and security system in Atlanta? Lighting, cameras, and any other smart device can be paired with your security system to provide you a safer, more convenient environment. Call our security experts at (404) 551-3078 or submit the form below to craft the ideal security and automation system for your needs.