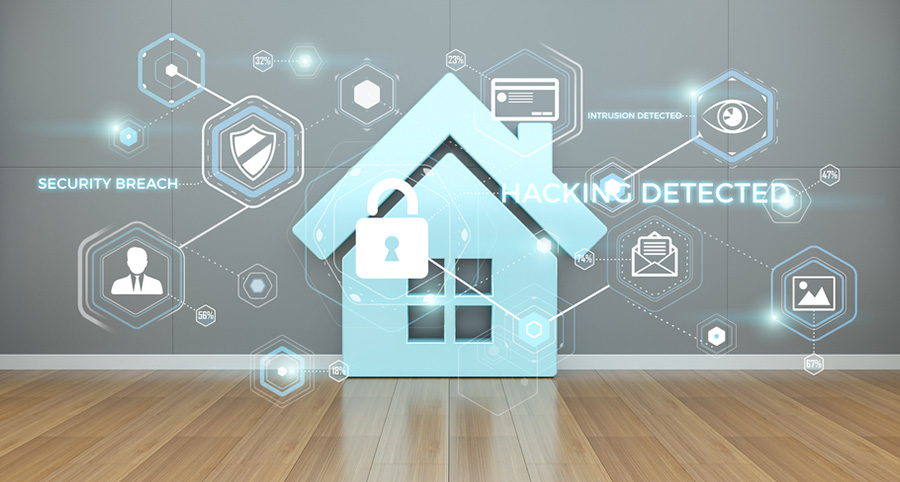 Do You Need To Worry About Smart Home Hacking In Atlanta?
In a variety of ways, smart tools like surveillance equipment and video doorbells have enhanced our security. We are able to get alerts when a stranger comes up our front door, and we may even have video segments sent to us when questionable movements are happening. Having devices we may access via the internet alerts us to potential hazards instantaneously. But there is one primary downside. The quick access that keeps us connected is also cracking a door open for virtual intrusions.
Even though you shouldn't lay awake at night fretting over smart home hacking in Atlanta, you ought to be cognizant of the potential safety issue and take steps to avoid it.
How To Protect Yourself From Smart Home Hacking
It's amazing how the internet has impacted our daily lives as all types of products are accessible remotely, including your security components, smart televisions, and even your refrigerator. The issue is that this creates more pathways for virtual villains to invade your network. With that being said, you don't have to forgo wireless home security systems or other smart devices. Instead, follow these tips and take steps to keep prowlers away from your network.
Protect with strong passwords: This is a necessity for all accounts, including your home's wireless network. Use upper and lower casing and a blend of letters, numbers, and acceptable special characters. Stay away from dates of birth, street names, or other things hackers could easily determine. A password creator will supply you with something absolutely random and a password management tool may help you track your various accounts.



Update default settings: When hooking up your new router, it will probably come with a standard password to get you started. Adjust it immediately. Hackers may have these default passwords too. Establishing your private network and home router correctly at the start will go a long way to keeping you secure.



Create a separate network: Why include your smart oven, your security devices, and the laptop you use for work on a single network? Most routers allow you to initiate a distinct guest network. Take advantage of it and safeguard private data present on your phone, desktop, and laptop.



Install a firewall: Firewalls aren't just for business settings. They may also be used on private network. Firewalls will pay close attention to your network's traffic and stop suspect activity. You can opt for a router including a built-in firewall.



Choose the most up-to-date encryption options and security protocols: If you own a newer router, you will likely be able to incorporate WPA3, the latest wireless security protocol. If that's not an option, WPA2 with AES encryption will be sufficient. You need to find home security components that feature 128-bit encryption or higher.



Be certain firmware and software is updated: Keep your firmware and software at the latest levels for all devices, and that includes your connected surveillance units. Frequently, these updates will patch vulnerabilities and bolster your network security.
Be Cautious of Cheap Smart Home Components In Atlanta
When choosing a reputable company like ADT, you'll find that any security susceptibilities in surveillance systems or other components are handled in a timely and appropriate fashion. Other off-the-shelf options might not be so conscientious. Buying your smart thermostat, video doorbell, surveillance system, and other smart devices from a lone reputable company like ADT makes sense. And getting all of your equipment hooked up simultaneously will help ensure flawless implementation, performance, and security. It's also worthwhile to point out that ADT Command, the central touchpad interface, employs two-way encryption when engaging with with your integrated components.
Request Your Own Atlanta Wireless Home Security Package
Since you now have a better idea on how to keep your home network safe from cyber criminals, you're ready to start on your own smart home security system in Atlanta. The security professionals at Secure24 Alarm Systems are here to create the perfect package for your family. Dial (404) 551-3078 or submit the form to upgrade your home's protection.